Location:
Bloomington, Minnesota
Status:
Permanently closed
Hans Skalle came to the United States from Norway after serving in World War II and later graduated from a hotel management program there. His first job in Minnesota — selling tickets to the ski lift at Lutsen — wasn't exactly the American dream. So he moved to the Twin Cities and found work at the Minneapolis Athletic Club.
While working there, he realized that he was good at schmoozing the guests and making sure they were well taken care of. He jumped when an offer to work at the Waldorf Astoria Hotel in New York came his way in the early-1950s. There, he learned what it took to run a high-end restaurant, rubbed shoulders with the nation's top chefs, and studied menus that catered to the tastes of the hotel's well-heeled clientele.
Skalle returned to Minnesota in 1954 to manage Interlachen Country Club in Edina. He began thinking about opening his own restaurant specializing in traditional continental cuisine. He'd never been a chef, but he fancied himself an authority on good food after his stint in New York City. He was confident that the connections he'd made within the restaurant industry could help him create the dining experience he envisioned.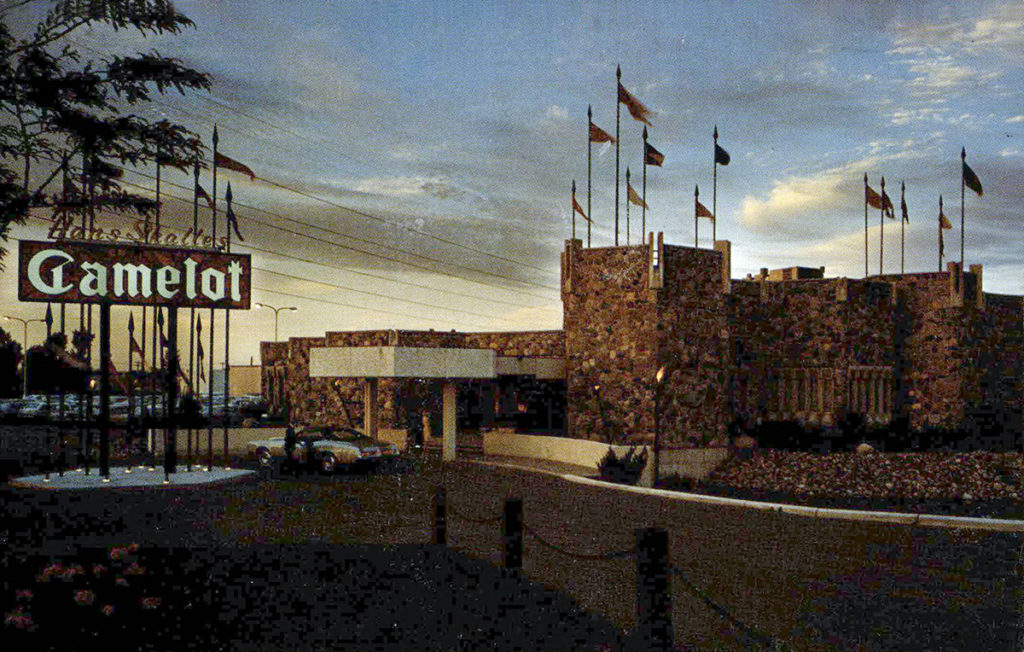 A spot named Camelot
The new restaurant was built just off 494 and Normandale in Bloomington. Local split fieldstone covered the turrets and flags flew from each tower of the castle-like restaurant. A moat surrounded the building, allowing guests to cross the drawbridge to enter the restaurant.
The interior of dark oak paneling, a lot of leather, and red or gold carpets in each of the seven dining areas and two cocktail lounges completed the old-world aesthetic. Authentic medieval weapons decorated the walls and spears poked out of the walls and up toward the ceiling. The giant chandelier in the great hall was created by an artist in Winona.
High-backed leather dining chairs and carved round chestnut tables imported from Mexico decorated each of the dining rooms. Genuine suits of armor for the main hall and heavy tapestries that hung on the walls came directly from European dealers to amplify the old-world feel of the restaurant.
When the restaurant opened in September 1965, people came out en masse. Some waited for two hours to get in the doors with only a sliver of hope of getting beyond the bar. Saturday nights were always a marathon for staff as the restaurant regularly served close to 1,000 guests.
Over the next decade, Camelot hosted famous actors, musicians, sports figures, politicians, and noted journalists. It became a gathering place for several local ladies' clubs and was a popular place to hold wedding receptions, anniversary dinners, and birthday parties.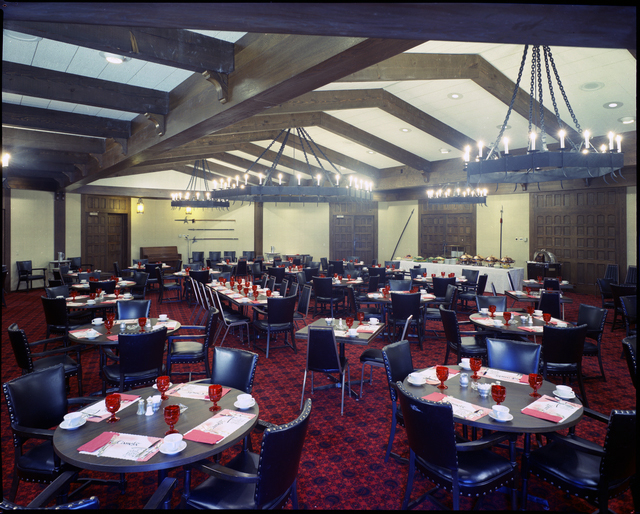 The end of the story
By the late-1970s, the hectic pace of running such a popular establishment and entertaining guests each night was catching up to Skalle. He decided to sell the restaurant in 1980.
Gerald Rauenhorst purchased the restaurant from Skalle and operated the restaurant for several years before selling the building to sculptor and painter, Bill Mack. Mack and his wife use the building as studio, gallery, and office space.

Chicken à la King
Camelot Restaurant in Bloomington, Minnesota.
Ingredients
½

cup

butter

¾

cup

mushrooms, sliced

1

small green pepper, chopped

½

teaspoon

salt

5

tablespoon

flour

1 ½

cups

milk

½

cup

cream

1

teaspoon

chicken base

2

cups

cooked chicken or turkey, diced

¼

cup

diced pimento

Dash of black pepper

Sherry, to taste
Instructions
Melt butter in a pan. Add mushrooms and green pepper, sauté for 5 minutes. 

Stir in salt, pepper, and flour until smooth. Slowly stir in milk, cream, and chicken base. Cook slowly for 10 minutes. Add chicken or turkey and pimento; heat thoroughly. 

Serve on toast, waffle, biscuit, or patty shell.