Location:
Minneapolis, Minnesota
Status:
Permanently closed
The Nankin Cafe was a downtown Minneapolis landmark for over 80 years. Founder Walter James opened the Chinese restaurant at 14 South Seventh Street in 1919. Several downtown diners were left to wonder if Minneapolis could support two Chinese restaurants. John's Place was the first, opening in 1903, but the Nankin offered new dishes and a different atmosphere. As it turned out, the city did support both eateries for more than 50 years.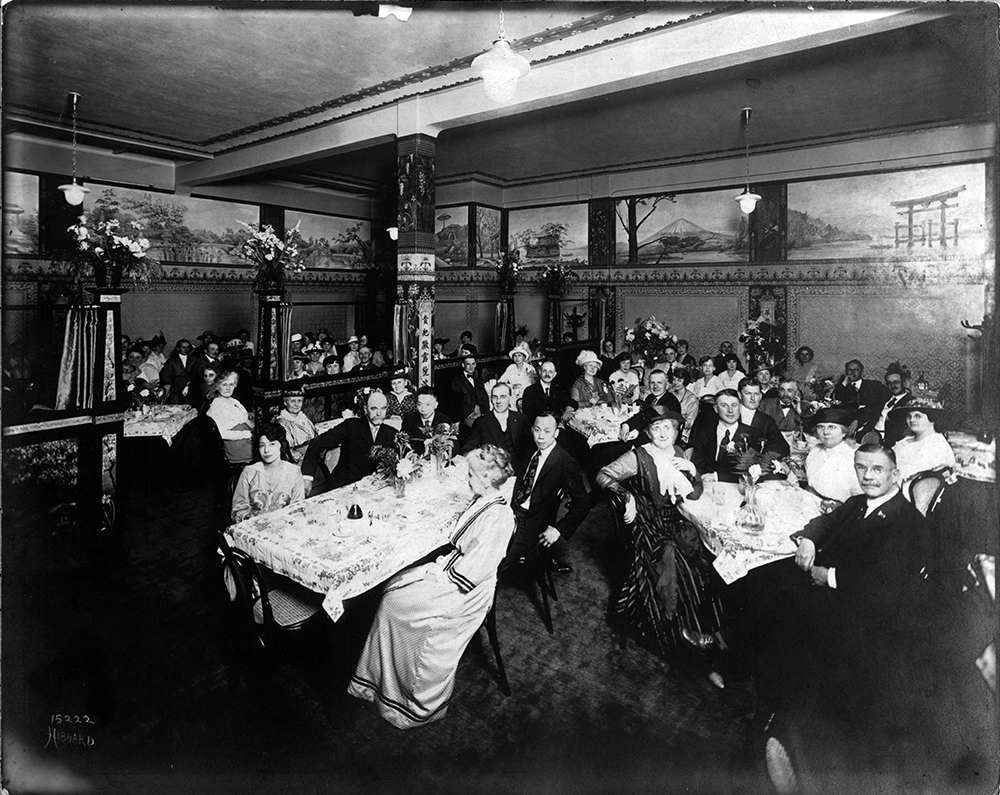 The restaurant's popularity soared — customers would come from all over the upper midwest to eat at the Nankin. In the 1950s, the Nankin moved into a larger space across the street and then relocated to City Center in the 1980s.
The 1990s were troublesome for the restaurant — a labor strike and a drug raid where 19 customers and staff were arrested damaged the Nankin's reputation. Customers that once flocked to the best Chinese restaurant in the midwest began avoiding the Nankin.
The restaurant was forced to close in 1999.
Did you know that the Nankin had its own orchestra in the 1920s? Listen to a recording from the restaurant here.

Nankin Chop Suey
Nankin Cafe in Minneapolis, Minnesota.
Ingredients
1

cup

chicken

1½

cups

celery, chopped

½

cup

bamboo shoots

½

cup

bean sprouts

½

cup

water chestnuts

¼

cup

mushrooms

1

onion, chopped

peanut oil

water

½

teaspoon

salt

1

teaspoon

sugar

2

tablespoon

soy sauce

1

tablespoon

cornstarch

½

teaspoon

Chinese molasses

1

teaspoon

MSG (optional)

Hot cooked rice or Chinese noodles for serving
Instructions
Chop meat and vegetables separately. Brown meat in peanut oil. Add vegetables and pour in 1½ cups water. Boil for 10 minutes.

Add MSG to ½ cup water (skip this step if not using MSG). Mix together MSG mixture (optional), salt, sugar, soy sauce, cornstarch, and molasses to make the gravy. Let entire mixture come to a boil to thicken. Add meat and vegetables and stir.

Serve with rice or crisp Chinese noodles.

Note: To make chow mein, use the same recipe but chop the vegetables and meat finer than you would for chop suey and serve with crispy noodles rather than rice.