Location:
Winona, Minnesota
Dates active:
1885-present
It's been more than 150 years since J.R. Watkins acquired the rights to sell Dr. Ward's Celebrated Liniment, produced the product in his home kitchen, and sold it door-to-door. Since then, Watkins established a catalog business and hired a fleet of sales agents to sell everything from health products to flavoring extracts used in baking.
Watkins is probably best known for its glass bottles of double-strength vanilla extract, especially in the upper midwest. The company has been headquartered in Winona, Minnesota, since 1885. J.R. Watkins produced and distributed 19th-century medical products like liniments and salves until 1876 when flavoring extracts joined the lineup. Vanilla extract, black pepper, and cinnamon were added in 1894.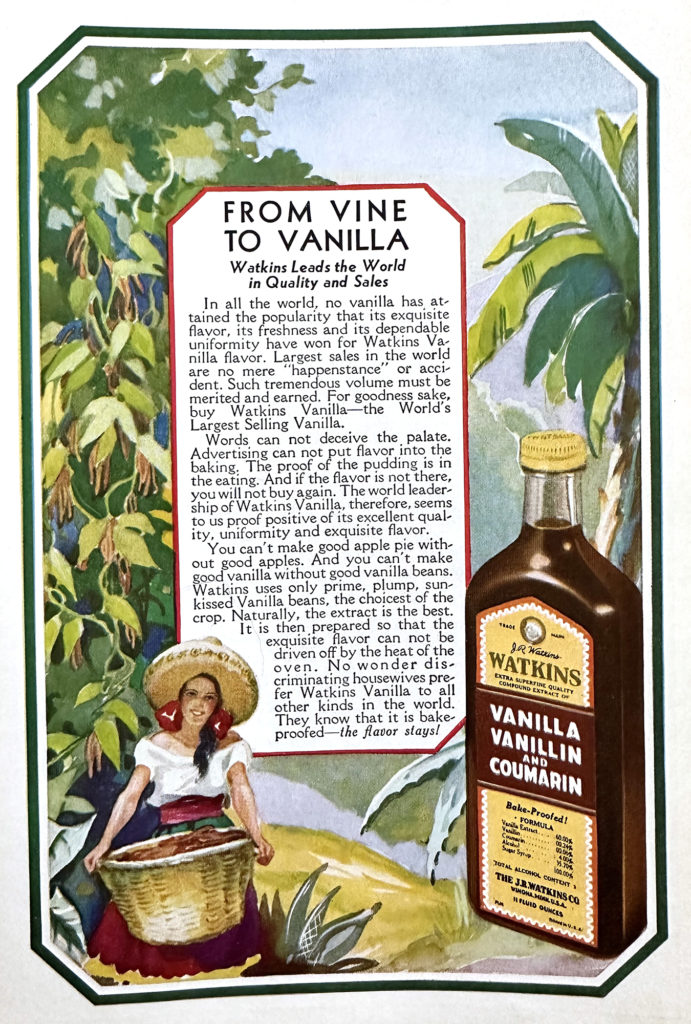 To keep up with product demand, Watkins expanded their manufacturing plant to fill one entire block in 1908. Watkins opened a branch office in Winnipeg, Manitoba, in 1913. By 1915 it had risen to become the world's largest direct-sales company.
In the 1920s, Watkins began gathering recipes into a booklet for sales agents to pass along to customers. It was an excellent tool for introducing customers to new products and flavors they may not have tried before. It was in 1936 that the first Watkins cookbook was published and sold outside the company. The cookbooks introduced Watkins to new customers while helping the Watkins faithful find new and exciting ways to use the products. For more than a decade, Elaine Allen compiled the recipes for Watkins Cookbooks.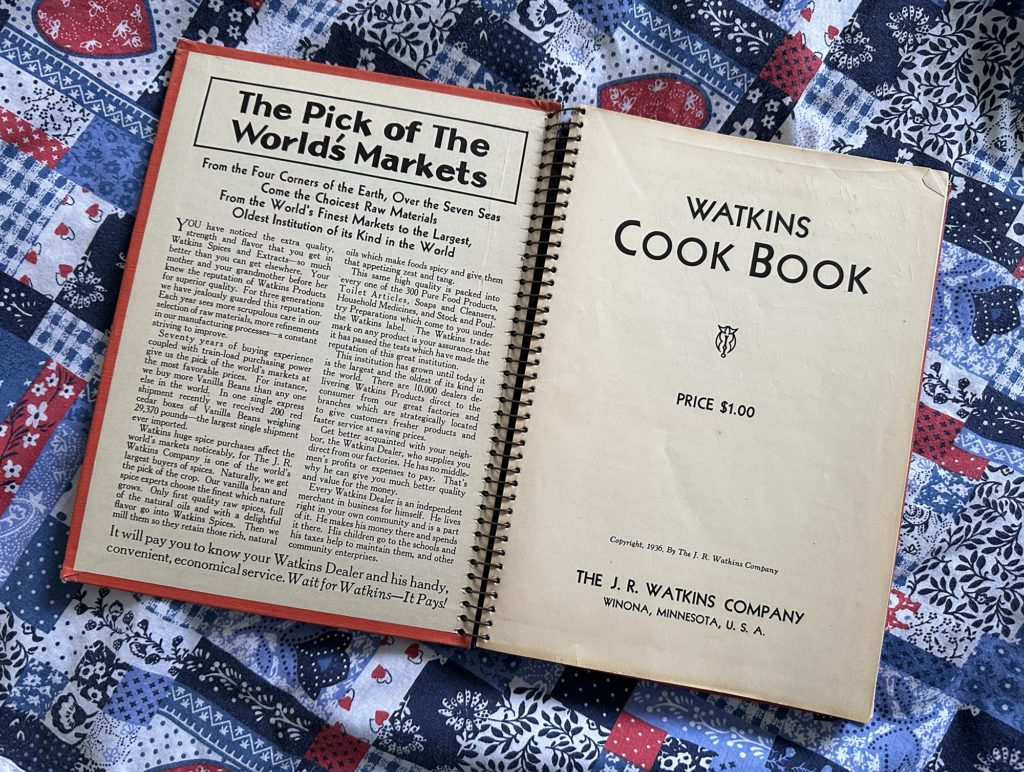 As the Wakins product line expanded, so did the recipes in their cookbooks. The earliest recipe books went heavy on sweets and sauces. Elaine Allen's 1936 edition included sandwiches and the best seasoning combinations for basic meat dishes. (The perfect seasoning for boiled beef tongue? Watkins onion powder, Watkins celery salt, and butter.) By 1952, Ruth Robbins had taken over for Elaine Allen, and the cookbook included Chinese dishes, hotdish recipes, and more entrees.
The company was sold in 1978, ending 110 years of ownership by the Watkins family. Since then, Watkins has been experimenting with new product lines while continuing to produce tried-and-true staples like extracts, flavorings, and spices for generations of faithful customers.

Sour Milk Pancakes
Watkins in Winona, Minnesota.
Ingredients
2

egg yolks, beaten

2

eggs whites, stiffly beaten

2

cups

sour milk

2

cups

flour, sifted then measured

2

teaspoons

baking powder

3

tablespoons

sugar

½

teaspoon

baking soda

4

tablespoons

butter, melted

⅓

teaspoon

salt
Instructions
Add milk alternately with dry ingredients that have been sifted together to well-beaten egg yolks. Mix thoroughly then add melted butter. When cooled, fold in stiffly beaten egg whites.

Heat griddle well before adding batter by spoonfulls.