Location:
Duluth, Minnesota
Dates active:
1976-present
When Grandma's Saloon and Deli opened at the foot of the Aerial Lift Bridge, Duluth's Canal Park area was far from an ideal location to open a new restaurant. It was a virtual wasteland of junkyards and crumbling warehouses. But owners Mick Paulucci and Andy Borg saw potential in opening their new restaurant near the lake and picked a spot just steps away from one of the most recognizable bridges in Minnesota.
Determined to give the restaurant a look that would fit in with its surroundings, Borg and Paulucci hauled most of the original interior decor out of antique shops and salvage companies. And that story about Grandma Rosa Brochi operating a brothel (later changed to a boarding house) in Duluth? Most of that was dreamed up in the conference room of a marketing firm to draw visitors down to the rough and tumble part of town for a hamburger. A menu of 13 items was chosen and perfected for an opening day that turned out to be far from perfect.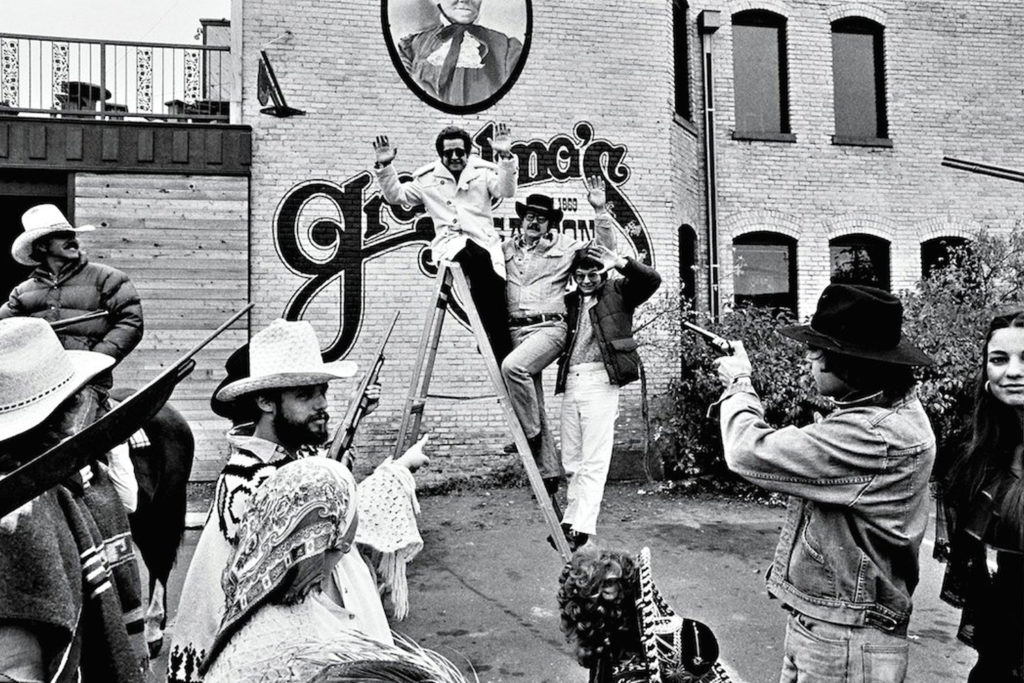 The doors of Grandma's Saloon and Deli opened to customers on a chilly February day in 1976. Chaos reigned the day as employees tried to steer customers to the counter to place their orders, but the hungry masses were skeptical. Many skirted the employees showing customers how to place their orders at the counter and then choose a table to sit down and eat at. They simply found a table and waited for a server who never came to take their order. After closing that first night, the owners agreed that they would immediately hire hosts and servers to give the customers the restaurant experience that they expected. Within a couple of weeks, service was running smoothly and the restaurant began building a loyal following.
By September 1976, Grandma's had become the most talked about restaurant outside of the Twin Cities. Less than a decade later, they had more customers than they could handle. They added 240 seats with two different concept areas — a new pub space and a seafood and steak place — but they still had to turn away an average of 200 hungry tourists a day on weekends in the summer. An additional location in Minneapolis opened in 1981 and a second location near the mall in Duluth was added to ease congestion at the Canal Park location.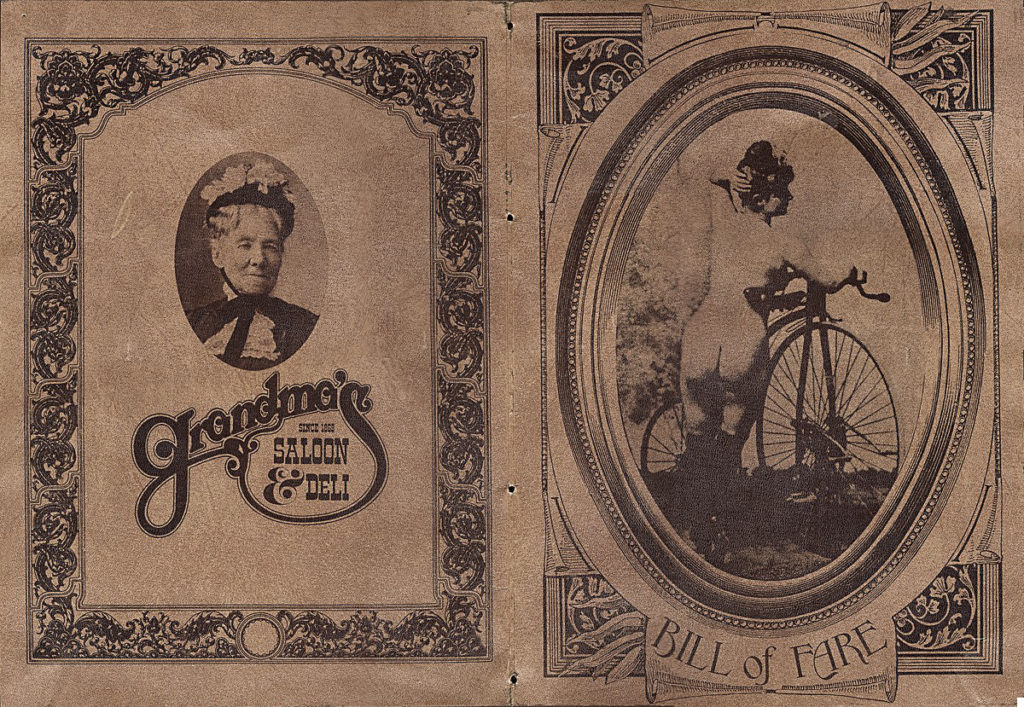 By 1994, Grandma's employed 450 people and had invested $15 million in Canal Park. The following year the name was changed to Grandma's Saloon and Grill. They opened more restaurants in Plymouth, Bloomington, and Virginia, Minnesota, as well as one location each in North and South Carolina. The Carolinas weren't receptive to the Midwestern fare and closed a short time later. The Bloomington and Plymouth locations were shuttered by 2000 to cover some of the debt that Grandma's had accumulated due to the expansion, but the Duluth and Virginia locations continued to do well.
Many people recognize that the restaurant business is fickle and often difficult. Most eateries don't stay in business for more than 40 years, but Grandma's stands out by adapting its business to bring in a new generation of customers while still giving their loyal customers what they come to expect at the restaurant. Customers can still find the Bicycle and Tricycle burgers, the Rosa 'n Reuben, and the Godfather Roast Beef Sandwich from their original bill of fare surrounded by new favorites on the menu today. This recipe for German Potato Salad dates back to 1976 as one of the original side items customers could choose from the menu.

German Potato Salad
Grandma's Saloon & Deli in Duluth, Minnesota.
Ingredients
6

large potatoes

½

pound

thick bacon, diced

1

large onion

2

cups

celery, sliced

1

tablespoon

salt

1

teaspoon

pepper

1

cup

white vinegar
Instructions
Cook potatoes in skins. When potatoes are soft, remove from heat and cover them immediately with cold water to stop cooking. When cool just enough to handle, peel potatoes and slice into half moons.

While you are peeling the potatoes, have the bacon cooking. Cook diced bacon until almost crisp; retain bacon fat.

Slice onion and celery. When all ingredients are measured and ready, mix all ingredients together in a large bowl, including bacon fat.